Wedding Reviews
Click here to leave your review!


We booked Ventana Grill for both ceremony and reception as well as their Day of Coordinator services and all were exceptional! The ceremony site on the cliff of the Shore Cliffs hotel was too beautiful for words. The reception at Ventana Grill was beyond our expectations. The wait staff was efficient and friendly. The food was delicious. Our coordinator, Rachel, knocked it out of the park! Everything was impeccable and we didn't have to worry about a thing besides being with each other on our big day. I wanted to let you know that we received rave reviews about our event last Thursday! Everyone was very impressed by the organization from your team, and of course the amazing food. Thank you for making the event seamless, it was a pleasure working with you and the rest of your team. I look forward to planning more events with Ventana Grill in the future.

Our wedding was such a big success in large part to your efforts and we really do appreciate everything you did for us! While the venue was amazing, your attention to detail and caring approach really does make that venue a first class experience!

Everyone had a wonderful time last night, and the food was fantastic. Thanks again for making our event a wonderful memory. Tyler and I want to thank you so much for all of your time, always being available, fast responses, energy, hard work, and help! We had an amazing time. You were able to make our wedding feel effortless and stress free on our part so that we could just show up and enjoy it! We received many many compliments on what a beautiful venue it was, how great the food was, and how smooth everything was. It was the best day of our lives so thank you so much for being part of the experience. Ventana Grill has become a special place for us to visit for many years to come!

I just wanted to say a HUGE thank you to you and your team for helping coordinate the best day of our life. Our wedding was absolutely PERFECT and I couldn't have imagined it going any better or being any more beautiful!! You were so helpful the day of and I felt like we were just able to kick back and let everything happen. You are truly amazing. Thank you, our amazing wedding coordinator!!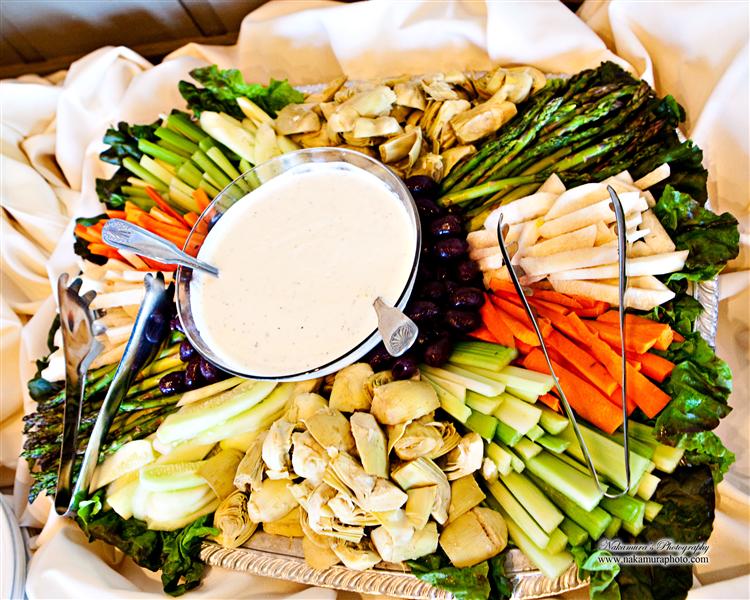 I just wanted to say "thank you", on behalf of my mom and I, on setting up everything beautifully for my dad's celebration of life event this past weekend. It meant a lot to everyone involved, and the whole family commented on the venue, food, and professionalism by your staff.

Thank you so much for such a wonderful evening. We always feel so lucky to be able to have our event in such a magical place as the Pacific Room. The view was magnificent as ever. Did you arrange for the whales to make an appearance as we were arriving? – Nice touch!
The food was delicious! I heard many compliments from our guests. One student said she that it was the best meal she ever had.
And as always, the service was excellent. Please thank the gentleman who was our waitperson last night. I think he was our waitperson last year and maybe even the year before too. He's so discretely attentive, efficient, and has a very pleasant demeanor.
Thank you again for everything. We really had a fantastic time.

I just wanted to send a quick email and say thanks! Everything was perfect Saturday. Simple and intimate, which is what we wanted. The site was beautiful and my husband said everyone was so helpful! Thanks for your help throughout this process.

Wow, Saturday was perfect and absolutely my dream wedding. I am so happy. Thank you for everything and all of your hard work. You made it all happen and made sure our day was truly special. We really appreciate all you did and will be forever grateful! Thank you again for everything, you are amazing!
Just want to send a big Thank you to you! I can't begin to tell you how good of a feeling it was to work with you throughout this process. Especially coming from a terrible wedding experience here in Fresno before. The day was picture perfect and I could've not wished for a better day. The staff was so helpful and had everything set up properly. However It's sad to think everything is over, and I wish we could do it all over again! Thank You once again for making this experience memorable. We were thrilled to discover that all of us have received nothing but positive comments from the almost 120 people who attended the sold-out luncheon. Everyone had fabulous things to say about the food, the service, the room, and of course the view. I must add that you and your staff were fantastic to work with. Ventana Grill is lucky to have such a top-notch professional banquet manager Thank you so much for last night! You guys did an awesome job with everything; the room, the decor, the food, the music. Everything was great and our members had an awesome time! Thanks again for everything!

Thank you for making our day so special. People just keep saying how gorgeous the room and view were, what a great place for us to choose, etc. Your people did an outstanding job and the food was excellent. Everyone wants to know when we are throwing another party for any reason. Words cannot explain how terrific it was and we thank you from the bottom of our hearts.

I can't thank you both enough for all the work you put into mine and Andrew's wedding. Everything was absolutely amazing and you guys were so patient with me during the planning process. All of our guests had such a wonderful time, so thank you for making our big day so special and amazing!! Thank you so much for your efficiency and thoroughness for our party. It was a complete surprise and success. Everyone had a great time! You can bet that I will recommend Ventana to others every chance I get!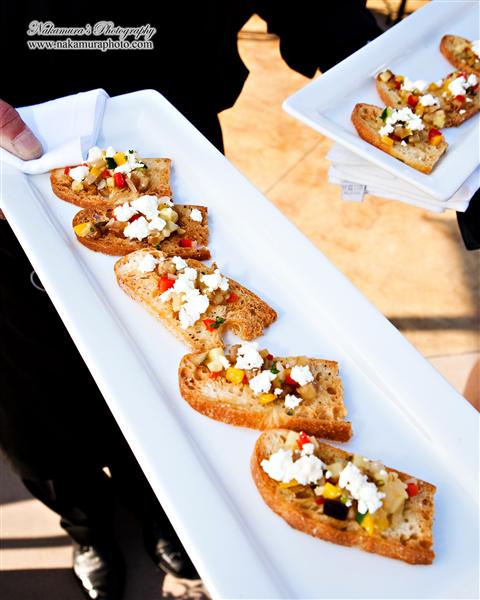 We are all very pleased on how the event turned out. The food was very delicious and enjoyed by all of the guests. A big THANKS to Ricardo Ortega and the rest of the staff for going above and beyond to make this a successful evening for us. We also feel it was a pleasure to do business with Ventana Grill. We will definitely keep you in mind for future events.

The most beautiful reception venue ever! The staff was wonderful, the food amazing and the view is incredible.
Leave your review!